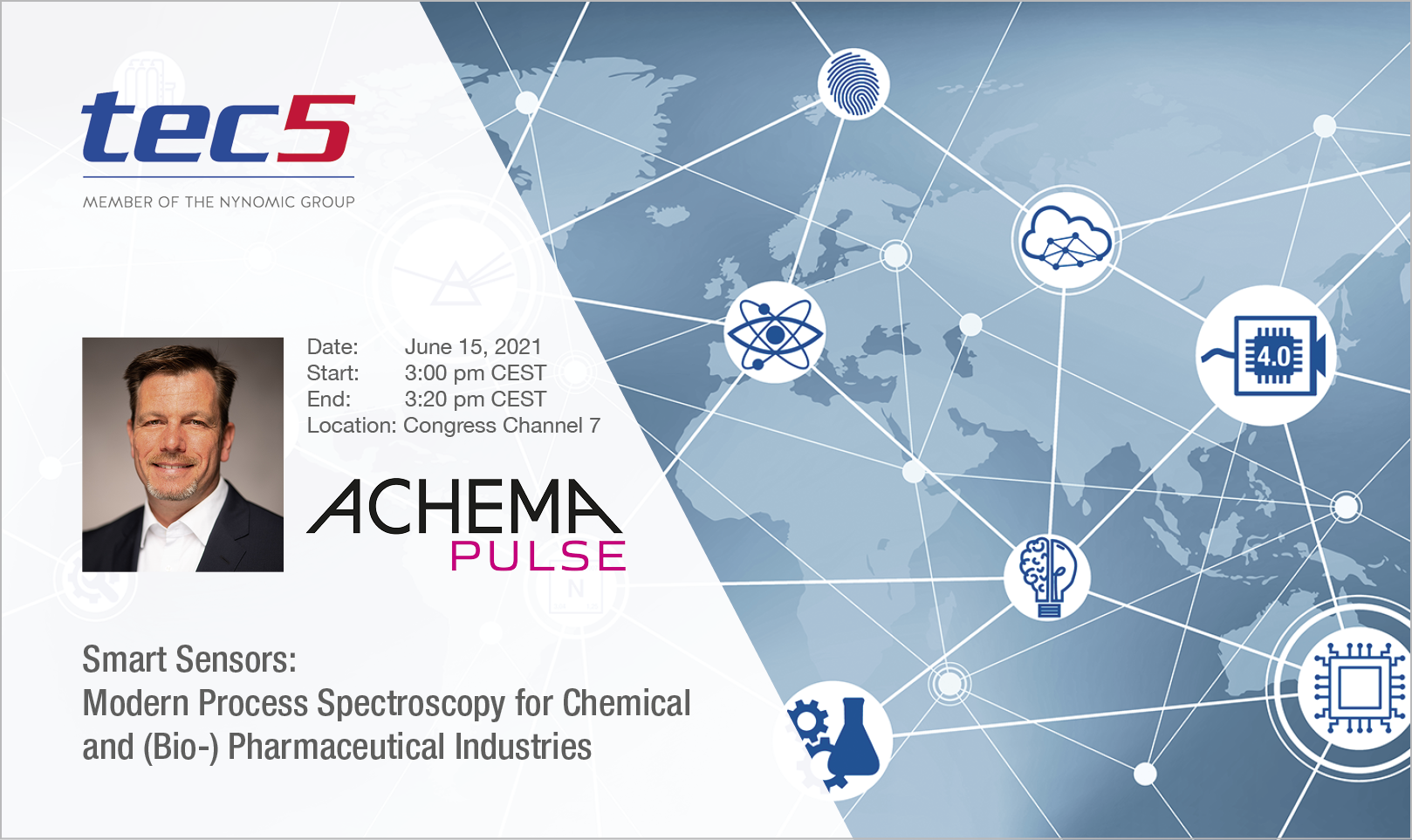 tec5 lecturing at ACHEMA Pulse
ACHEMA Pulse, the digital live event of the well-known World Forum for the Process Industries, is taking place on June 15-16, 2021. High-profile and visionary speakers will be highlighting the latest issues in spectroscopy and more – you can participate in live discussions in interactive formats. We recommend listening to the speech of Hilmar Krüger, Sales & Business Development Manager at tec5, regarding "Smart Sensors: Modern Process Spectroscopy for Chemical and (Bio-) Pharmaceutical Industries".
Date: June 15, 2021
Start: 3:00 pm CEST
End: 3:20 pm CEST
Location: Congress Channel 7
We wish many new insights, register here.