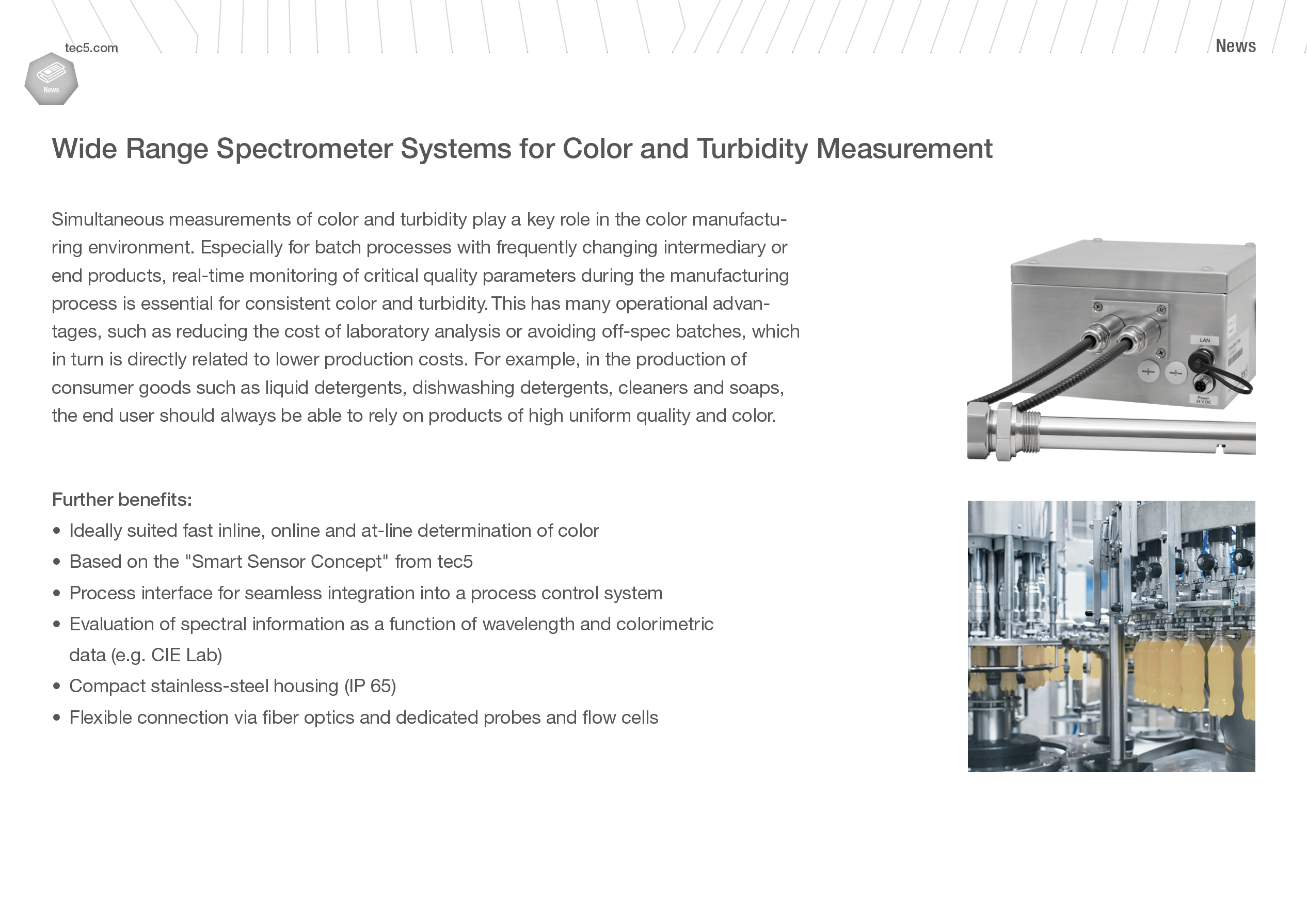 12/14/2020
Wide Range Spectrometer Systems for Color and Turbidity Measurement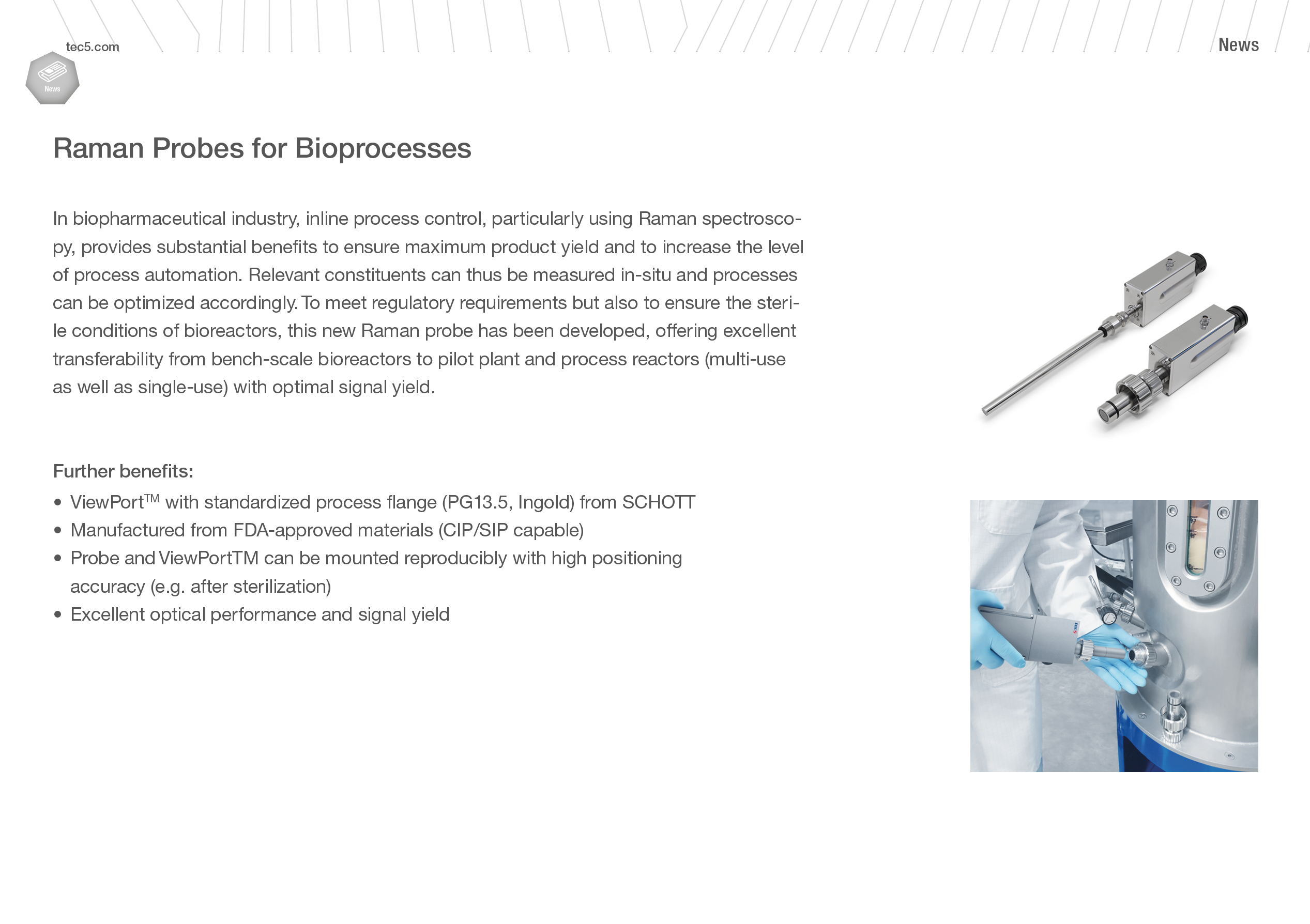 12/14/2020
Raman Probes for Bioprocesses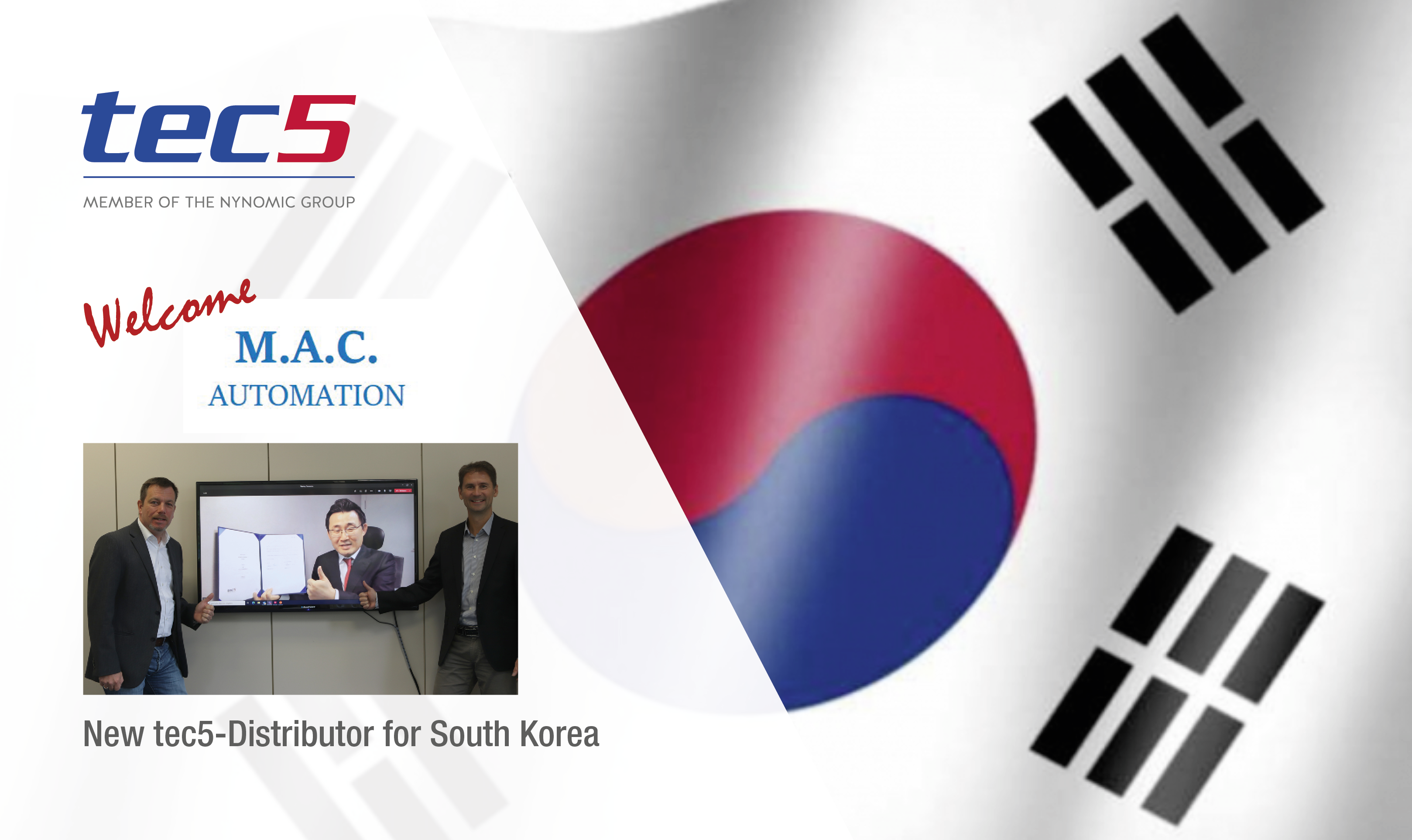 10/28/2020
Virtual signing in times of COVID-19 tec5 and M.A.C. Automation have signed a sales partnership for South Korea in a virtual ceremony. Mr. YongHwan Ryu, company founder and managing director of M.A.C. Automation, can look back on many years of experience in factory automation, especially in the field of process analytics. He has a background […]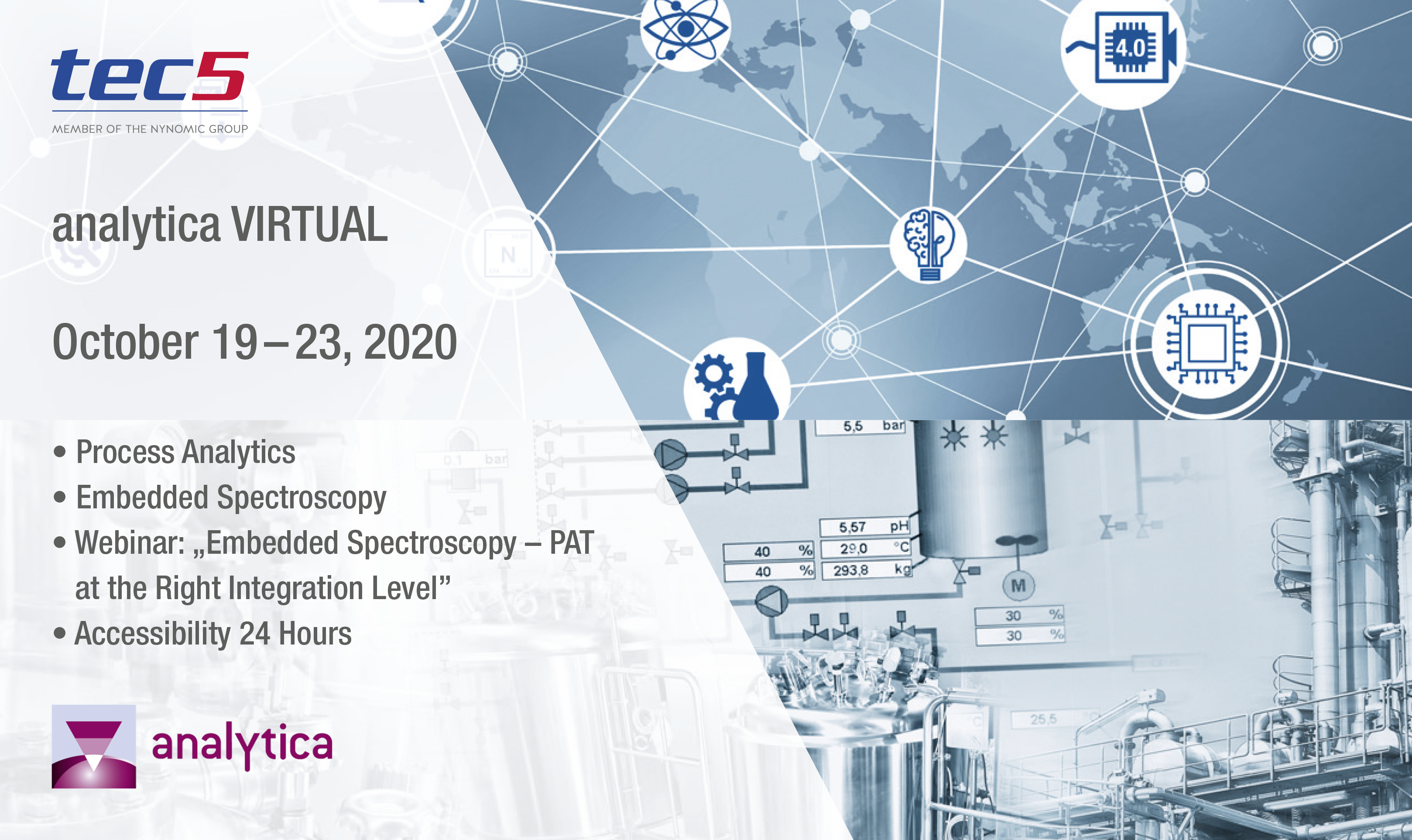 10/01/2020
Due to the current circumstances the world's leading trade fair for laboratory, technology, biotechnology and analytics will be taking place purely virtually.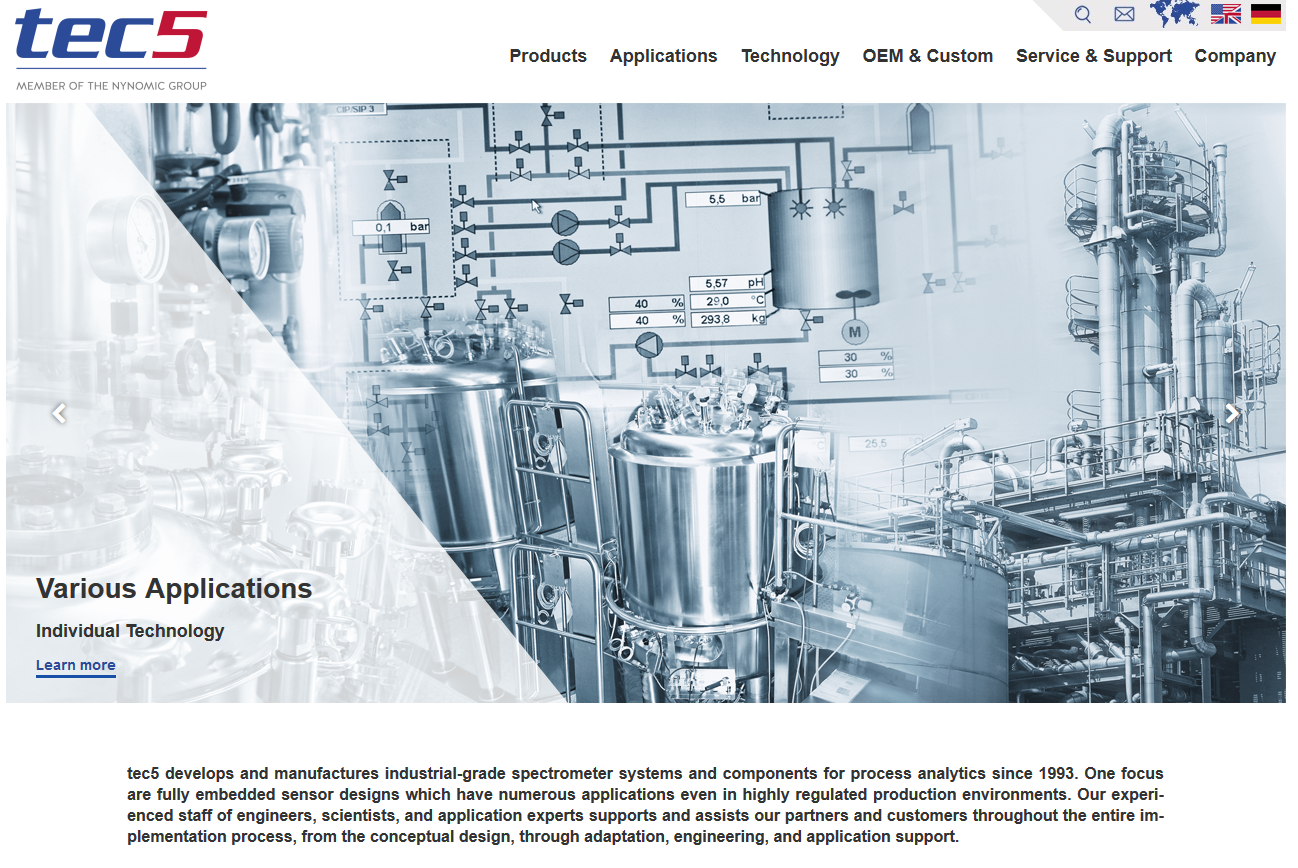 09/07/2020
Informative and up to date – tec5 launches new website tec5 is pleased about its new website. The focus of the redesign has been on improving user guidance, streamlining content, and enhancing user experience. By means of colored icons, content can be easily assigned to specific topics. Navigation between content of interrelated topics is also […]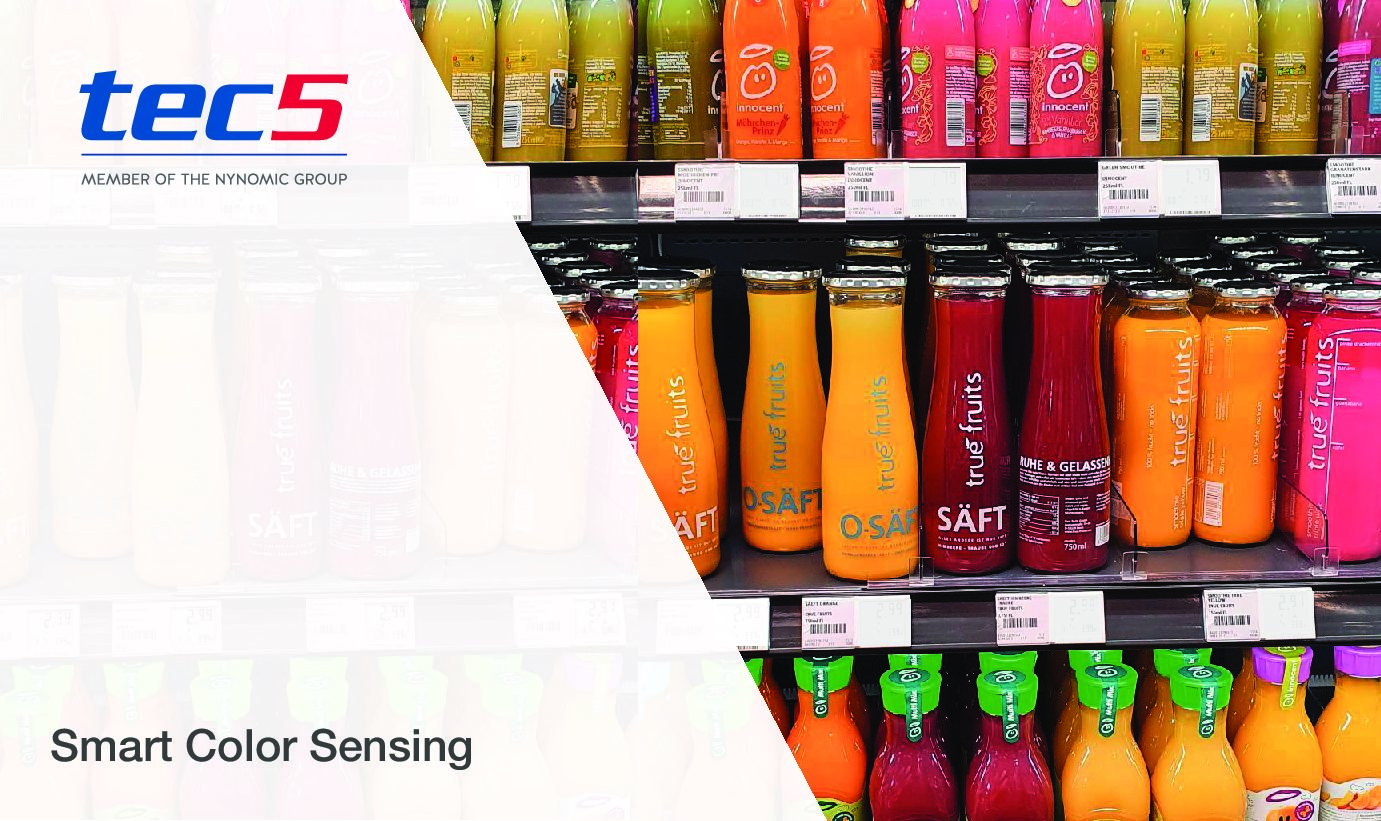 08/24/2020
Smart Color Sensing Perception of colors or color values vary greatly from person to person. This makes the objective assessment of color differences or changes in the intensity of color values all the more important. Optical spectroscopy is an established method in the production of colors or colored media with which quantifiable criteria for the […]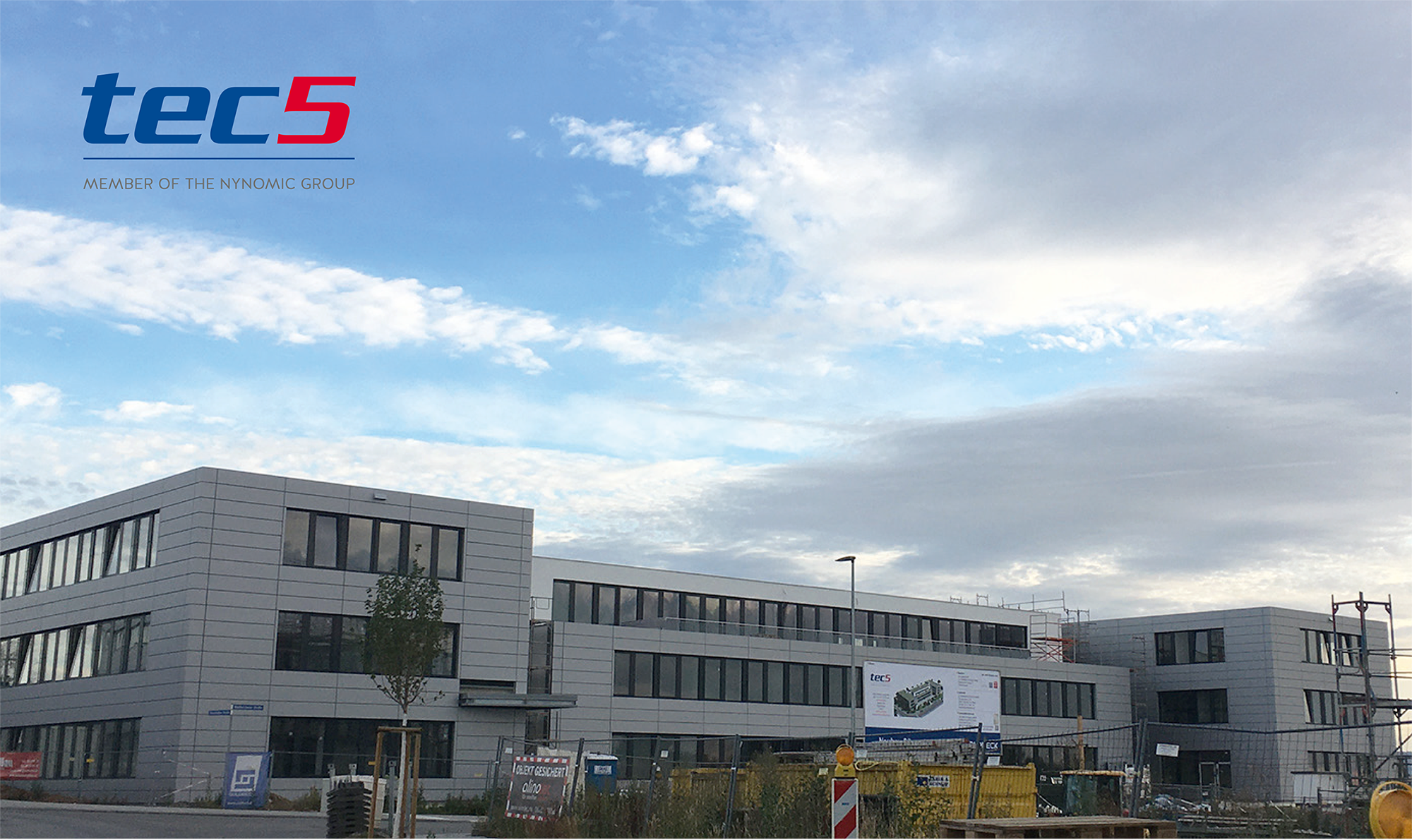 07/14/2020
Recently the scaffolding has been removed giving us an impression of our new headquarters after its finishing. The interior work as …
06/02/2020
Perfect match: tec5 Raman spectrometers and SCHOTT ViewPort™ PAT components. The SCHOTT ViewPort™ - an optical interface between the tec5 Raman probe and the process medium – is a standardized flange reducing the risk of contamination.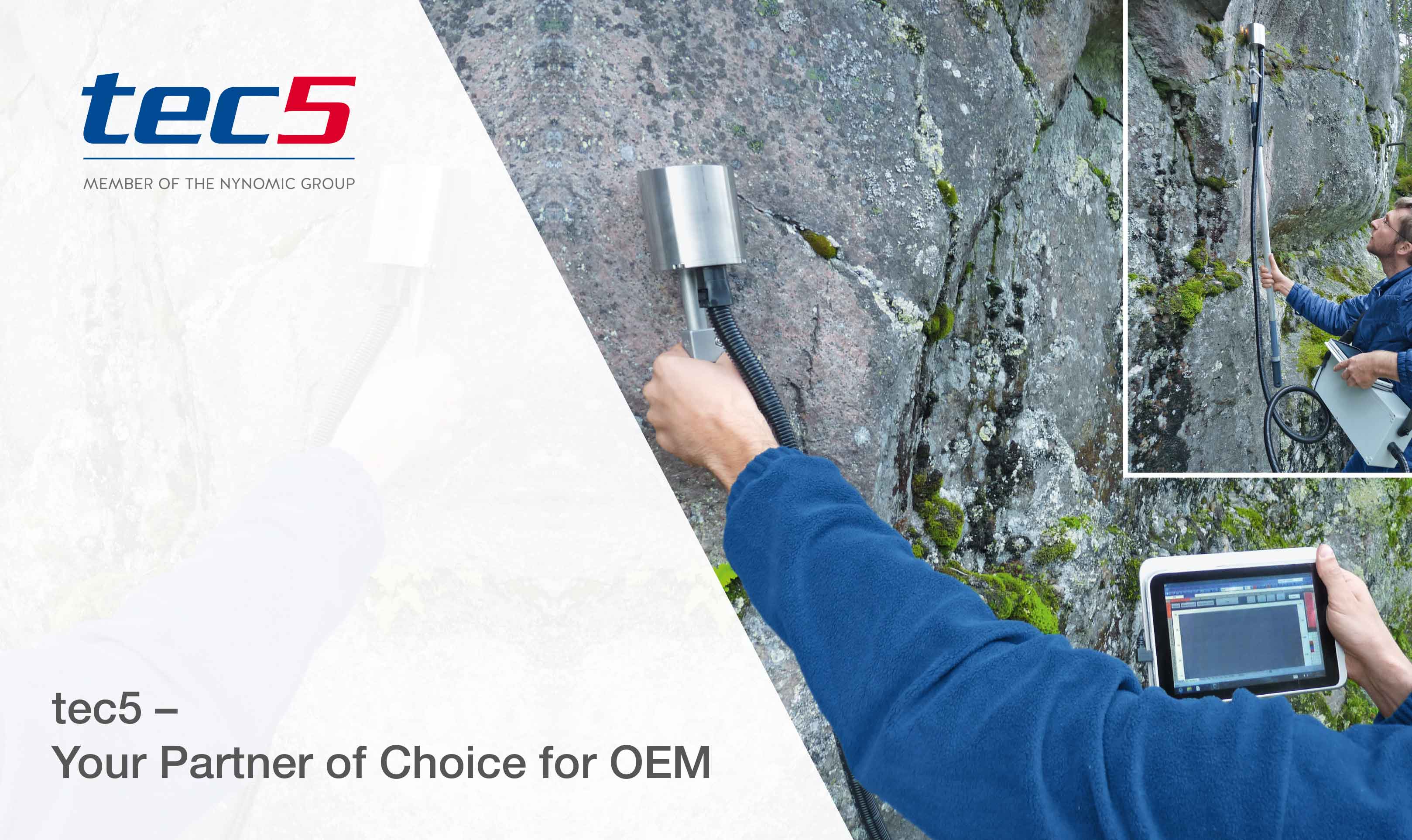 05/18/2020
tec5 develops and manufactures single components, spectrometer systems and entire measurement systems based on optical spectroscopy as an OEMpartner for a wide range of measurement tasks.