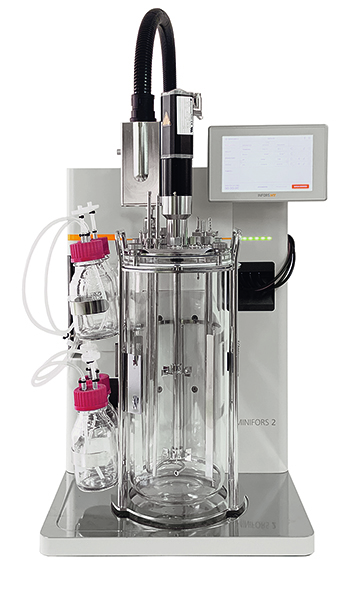 03/18/2021
A comprehensive process analytical technology (PAT) solution is ready for pharmaceutical companies to further enhance automation and real-time monitoring of their bioprocesses without compromising the sterile boundary. International technology company SCHOTT, biotech manufacturer INFORS HT, and the process spectrometer manufacturer tec5 are announcing a highly advanced product combination for the direct use of Raman spectroscopy in bioreactors. The tailored system is a seamless combination of bioreactor, spectrometer system, and probe receptacle, and meets typical instrumental and regulatory requirements. […]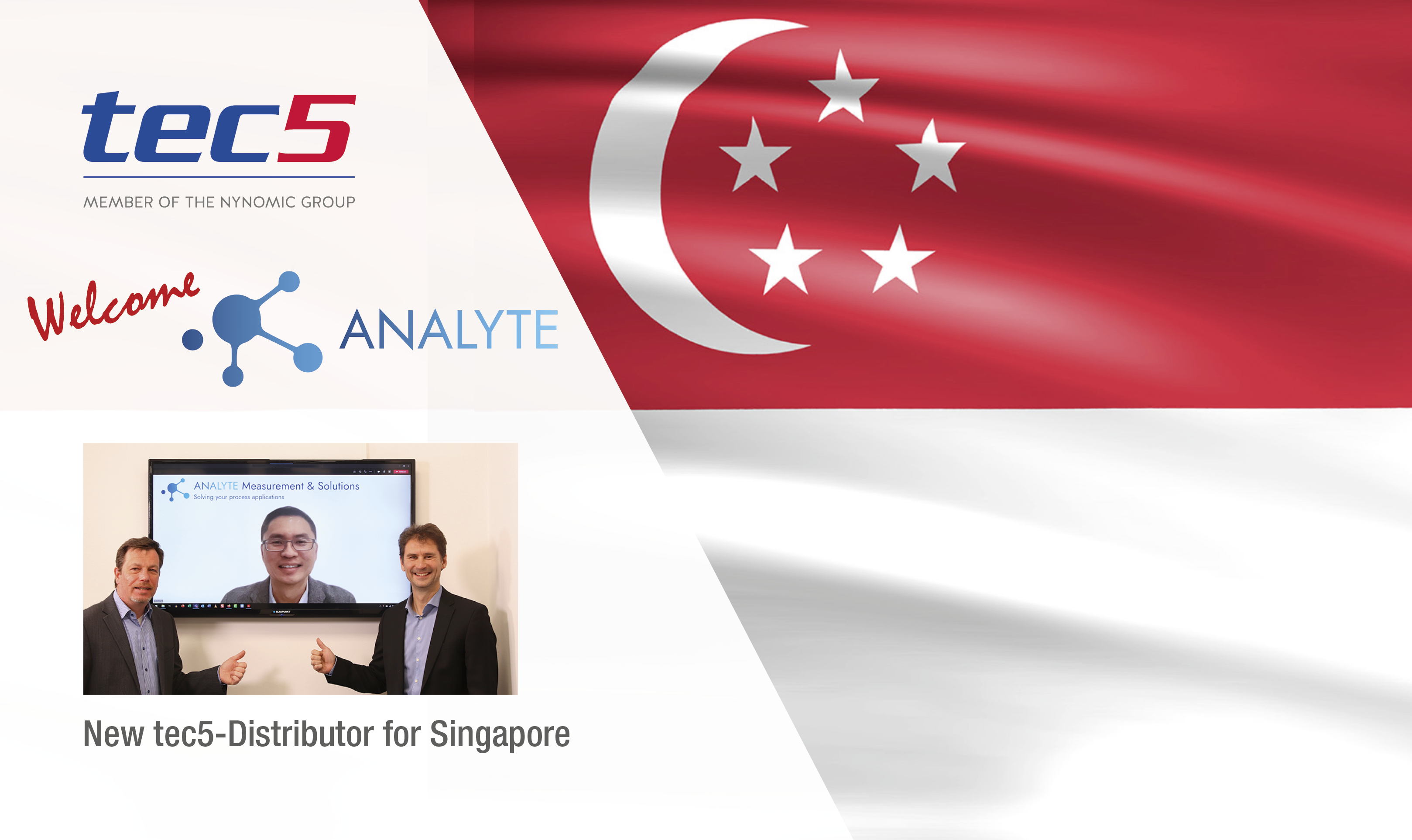 03/12/2021
tec5 and Analyte Measurement & Solutions have recently signed a sales partnership for Singapore. Mr. Sherman Tng, company founder and director of Analyte Measurement & Solutions, can look back on many years of experience in a wide range of industrial applications. […]
02/09/2021
Life is colorful Color is our everyday companion and an important product parameter. It can be found in many production processes and industries. Applying spectrometry as an innovative and reliable PAT tool simplifies day-to-day challenges such as process-related color changes tremendously, ensuring increased product quality. Make use of our versatile online spectrometer solutions for monitoring […]

01/28/2021
tec5 participating in Photonics Sweden's Optopub, 28th January, 2021 PhotonicSweden – the Swedish national platform in optics and photonics – is giving a couple of webinars bringing together people from companies, universities, and institutes. These Optopubs are a perfect occasion to discuss new technologies and to have an exchange on different topics. tec5 and its […]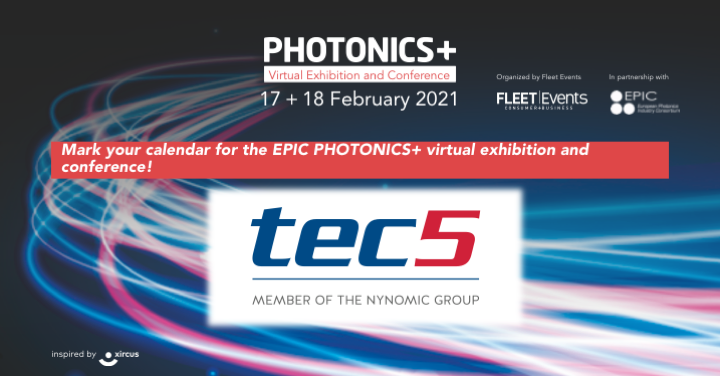 01/22/2021
tec5 will be exhibiting at the EPIC PHOTONICS+ virtual exhibition on February 17 + 18, 2021 We are glad to welcome you to our presentation "Progressive System Platforms & Components for Advanced Process Spectroscopy". Please register here.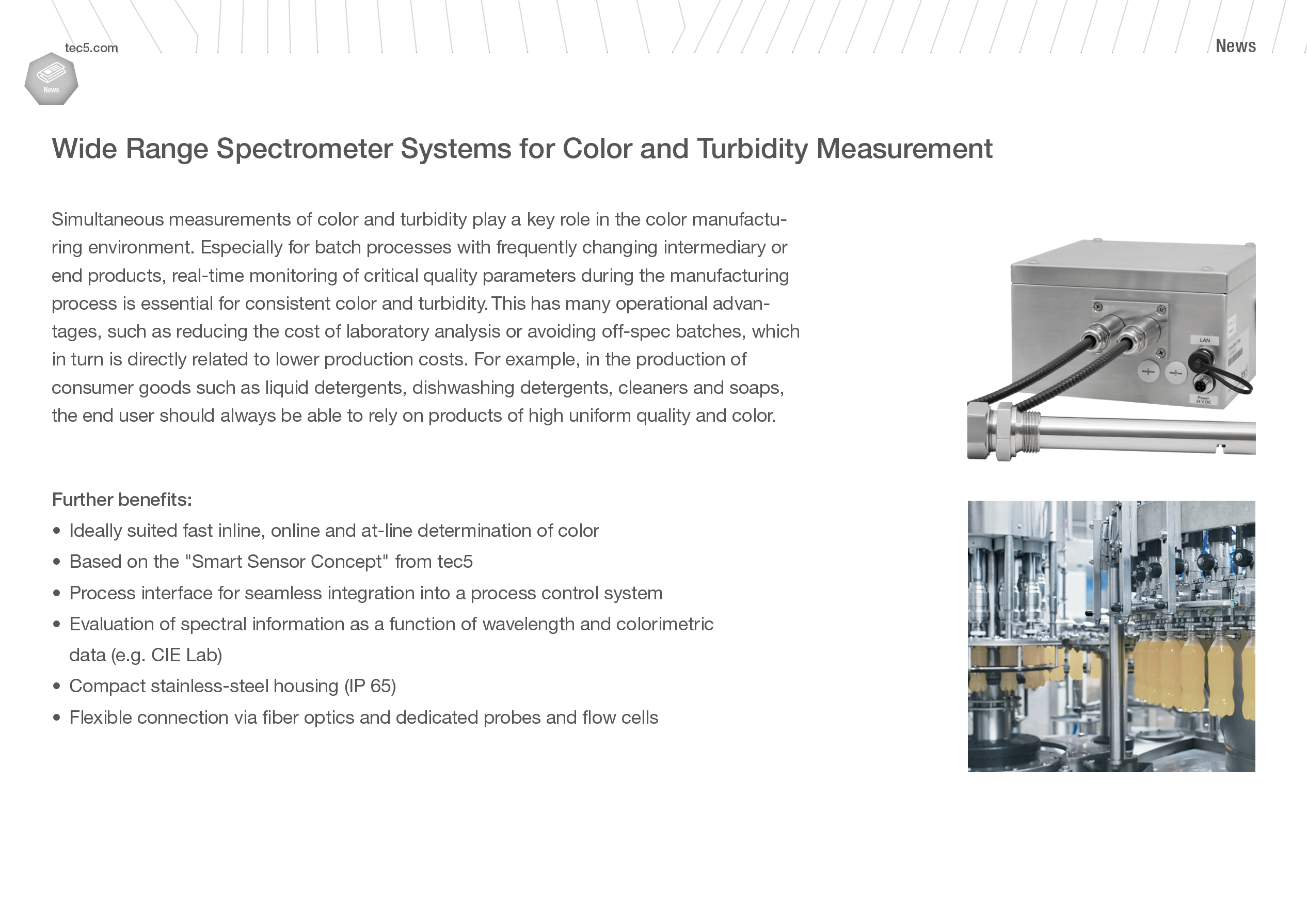 12/14/2020
Wide Range Spectrometer Systems for Color and Turbidity Measurement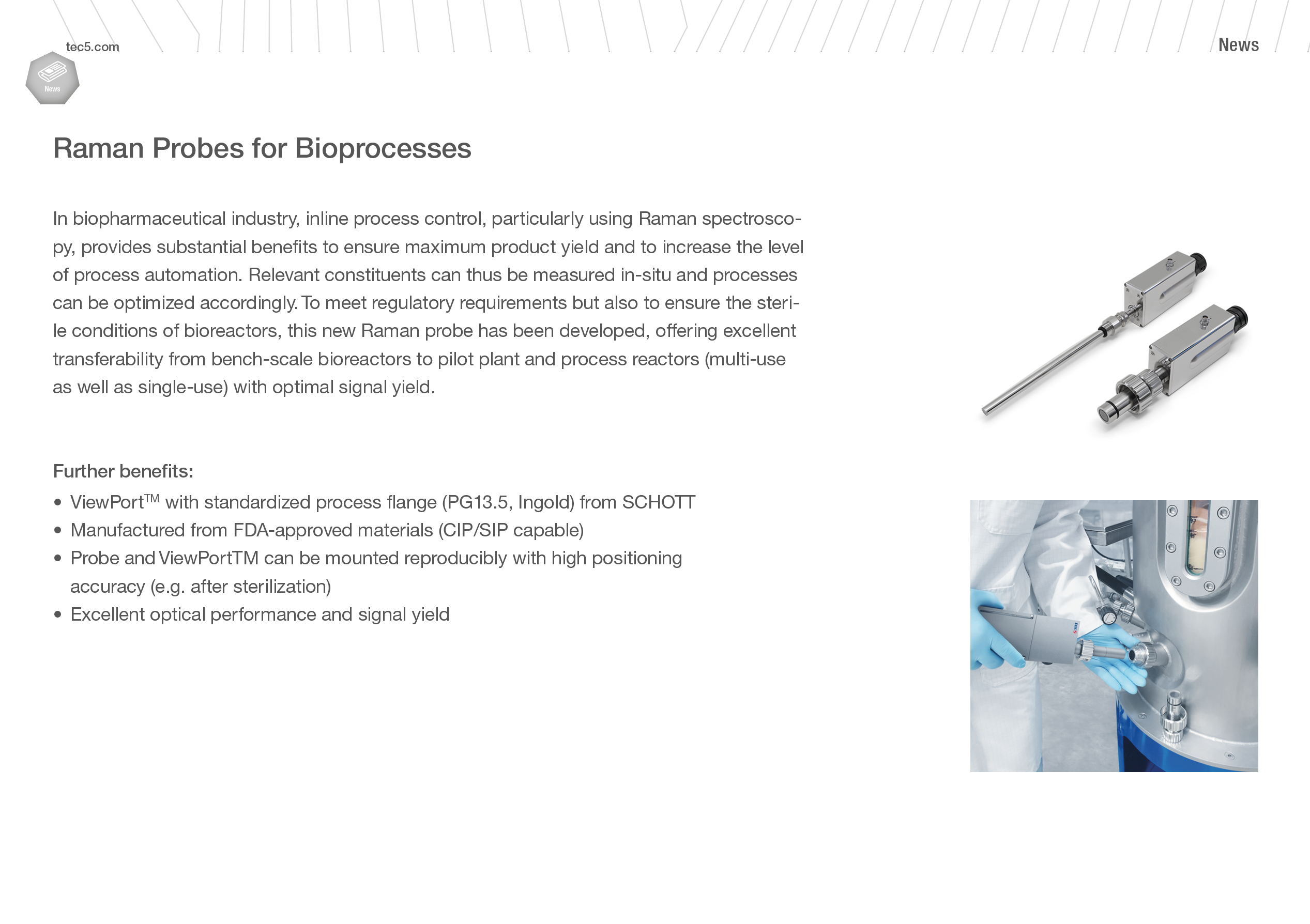 12/14/2020
Raman Probes for Bioprocesses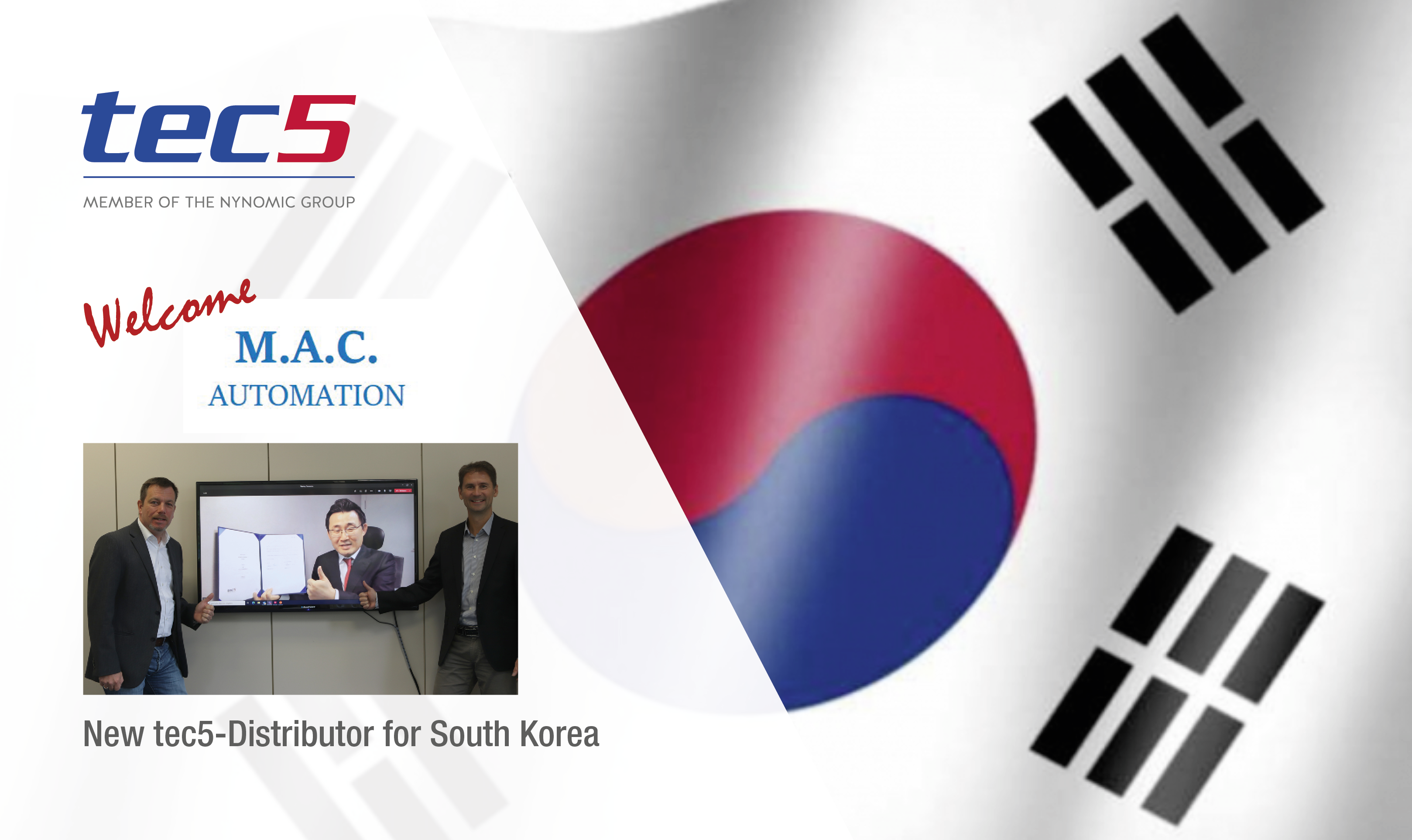 10/28/2020
Virtual signing in times of COVID-19 tec5 and M.A.C. Automation have signed a sales partnership for South Korea in a virtual ceremony. Mr. YongHwan Ryu, company founder and managing director of M.A.C. Automation, can look back on many years of experience in factory automation, especially in the field of process analytics. He has a background […]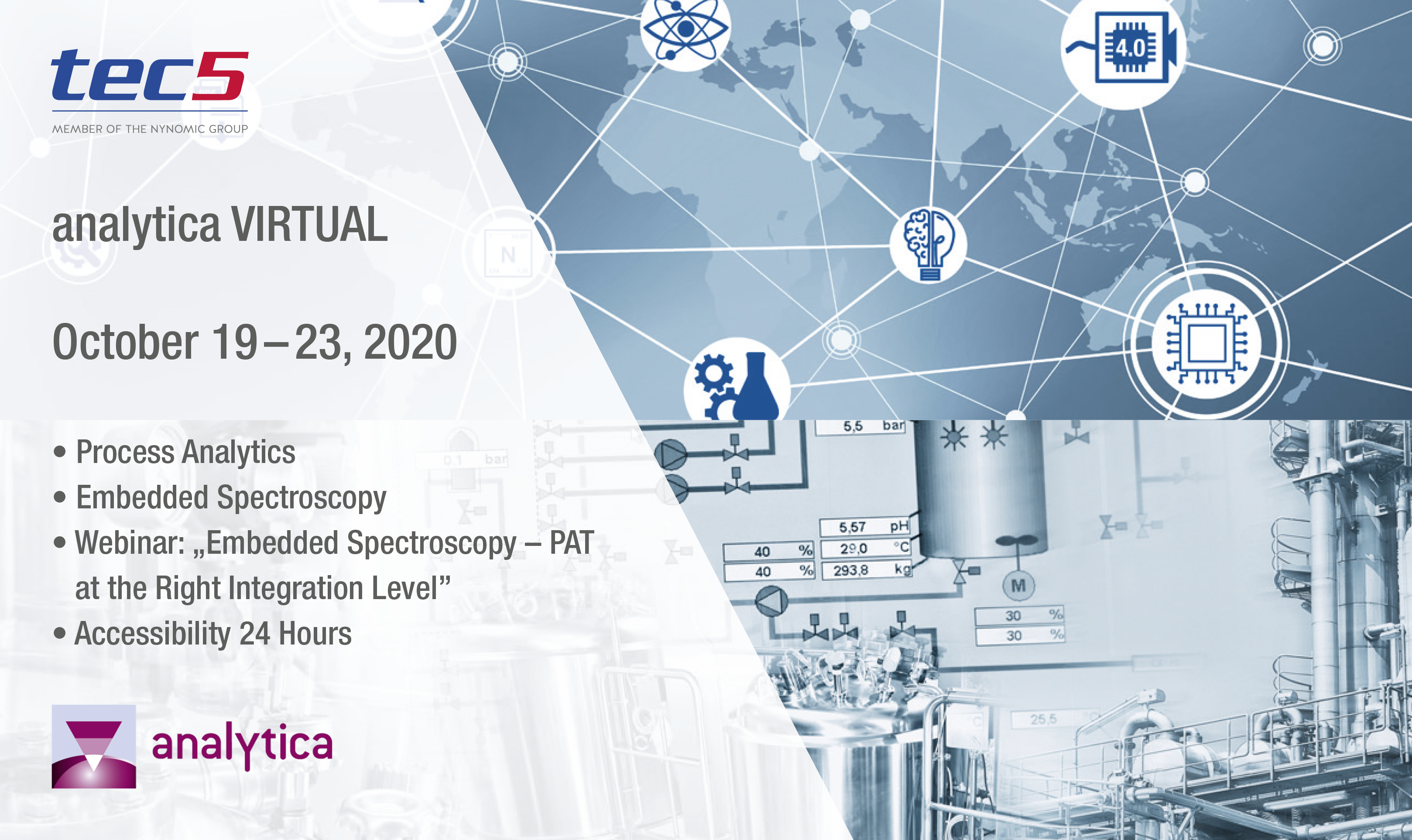 10/01/2020
Due to the current circumstances the world's leading trade fair for laboratory, technology, biotechnology and analytics will be taking place purely virtually.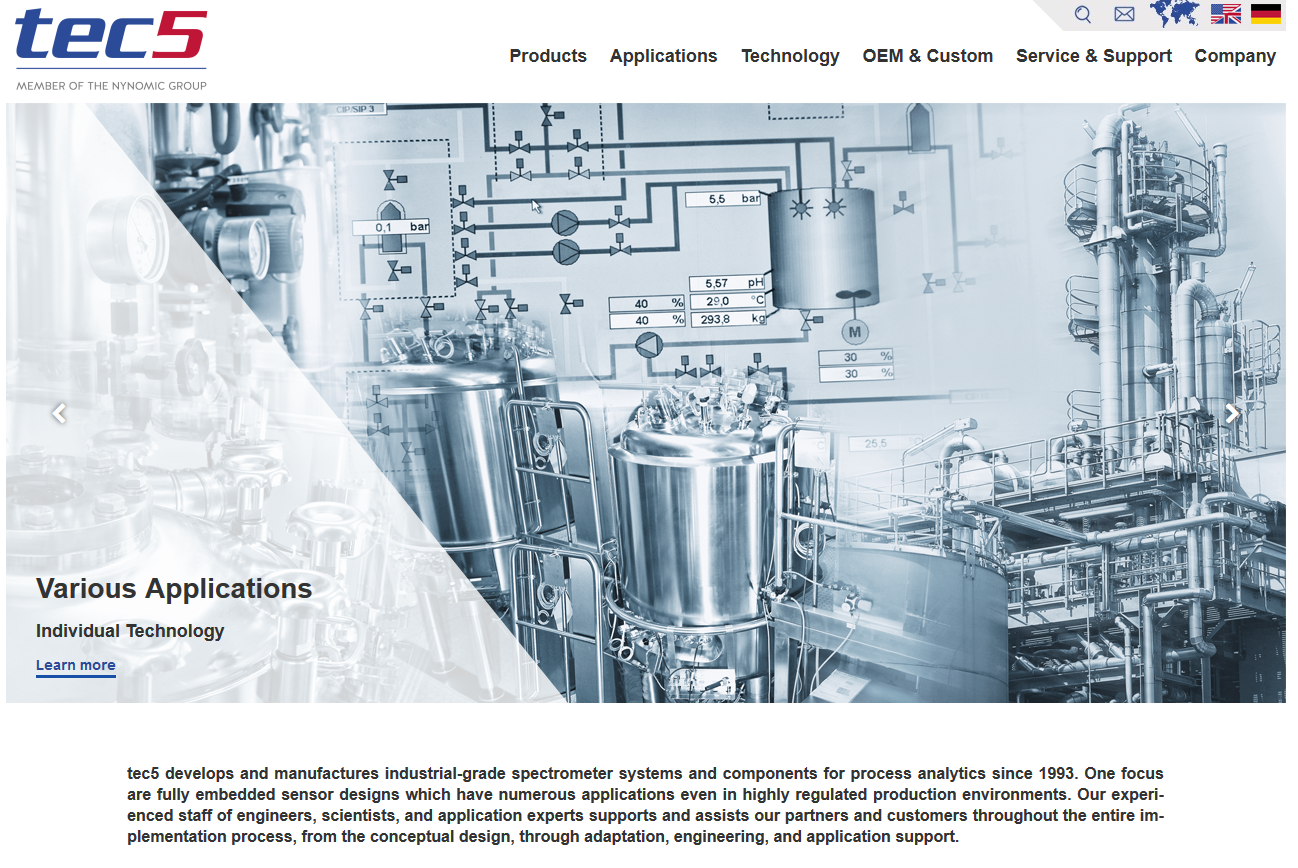 09/07/2020
Informative and up to date – tec5 launches new website tec5 is pleased about its new website. The focus of the redesign has been on improving user guidance, streamlining content, and enhancing user experience. By means of colored icons, content can be easily assigned to specific topics. Navigation between content of interrelated topics is also […]