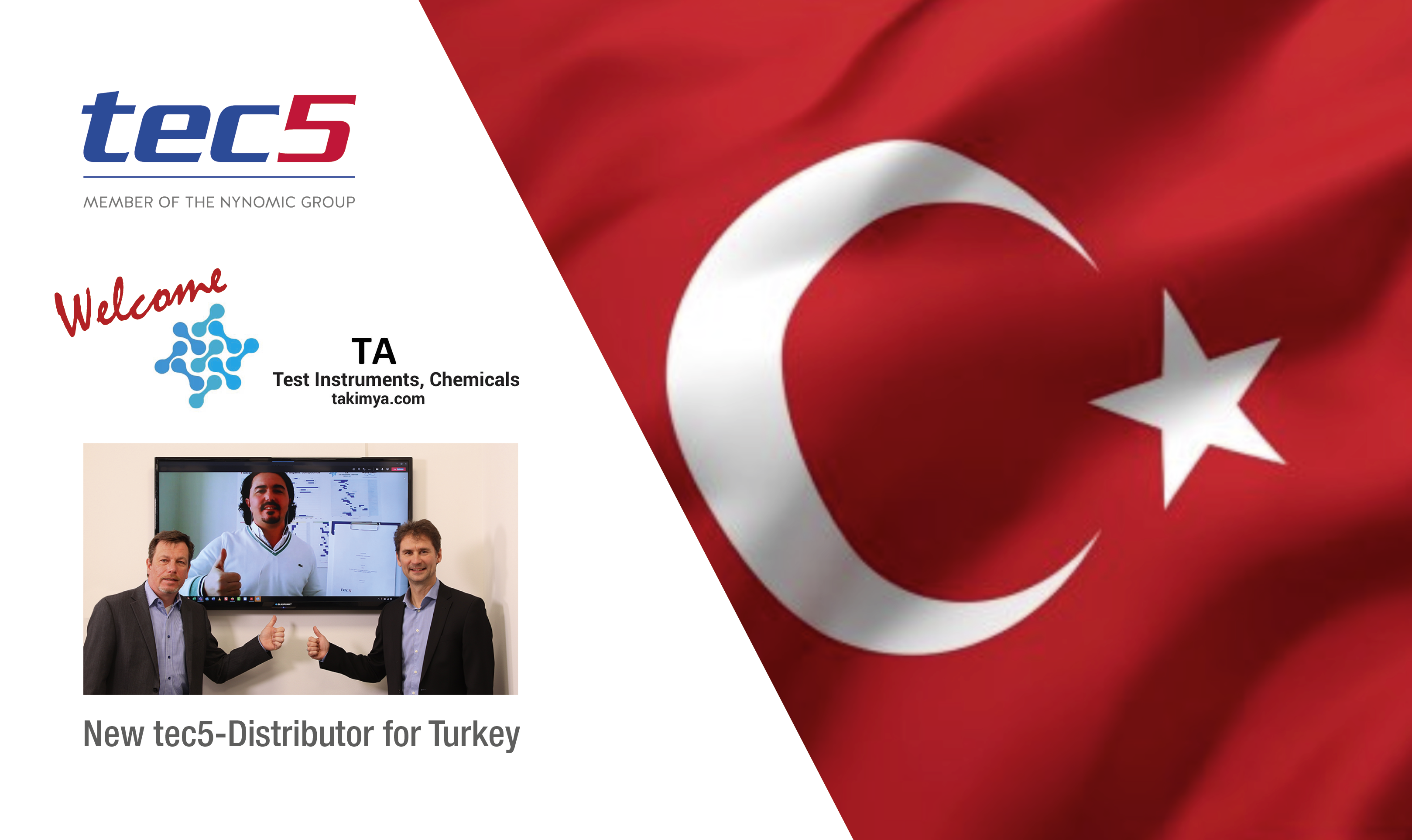 New Sales Partnership for Turkey
tec5 and TAKIMYA have recently signed a sales partnership for Turkey in a virtual ceremony. Mr. Fatih Aycan, Managing Director of TAKIMYA, and his team can look back on a solid experience in Near Infrared Spectroscopy in chemical, pharmaceutical and many more industries. We are looking forward to our cooperation with TAKIMYA as with their expertise tec5 will now be able to provide its spectrometer systems for analytical solutions in many applications and industries in Turkey.
Please join us in welcoming our new partner and do not hesitate to get in touch with him for any questions related to process analytical technologies in your application.
TA Test Analiz Sistemleri ve Kimyasal Maddeler San.Tic.Ltd.Şti. (TAKIMYA)
Ritim İstanbul A2 blok No:76 Cevizli mah.Zuhal cad.46/B Maltepe İstanbul

Mr. Fatih AYCAN, Managing Director
E-Mail: fatih@takimya.com and bilgi@takimya.com
Mobile: (+90) 532 609 8090